S&M Fetish Wear Does Not Keep Me Awake
So J hit us with a meme. This is good because I can do it quickly and then start returning e-mails that have lain in state for too long. Sparky's part will be added later because he's working on a PAID project.
Berlin was interesting. We hit a pothole on the way up, in the middle of the night, in a snowstorm and tore a huge hole in one of the exhaust pipes. I like to think of it as increased safety measure.
Loud Pipes Save Lives and all.
As Sparky had business meeting all day Friday, it was up to me alone, to take the car to the dealership and make sure we could drive her home.
I spoke only German the entire day. From the hotel, to the construction worker I asked directions, to the werkstatt people, to the parking attendant back at the hotel. It was really weird. I think this is what happened. I stopped thinking about it and the deutsch flowed like a river out of my mouth and into my ears. It was like watching a foreign film. I got so entranced in the story I forgot I was reading. I was so involved in the immediate problems, broken car, getting lost in the middle of Berlin, cell phone dead, Sparky elsewhere, that the area of my brain that greedily holds all the German vocabulary and grammar I've learned, opened up and simply worked.
It could be that I was totally incomprehensible. All I know is that everything I thought people were saying matched what I thought I said. The directions to the dealership were exactly as the construction worker told me. This means he must have understood that I was lost and needed direction. Once there, upon request I gave the keys and the appropriate documentation to the right people, spoke with the head mechanic and got the low down on my car. I was able to communicate this to Sparky and our regular mechanic, who by the way is planning another vacation as we have provided the funds. (We literally picked up the BMW from him when we dropped off the convertible. When we pick up the convertible, we will drop off the BMW again. Man, I should have been a mechanic.)
I made it back to our hotel, parked, picked up lunch and made it back to the room intact. I take this to mean I have a working knowledge of Deutsch.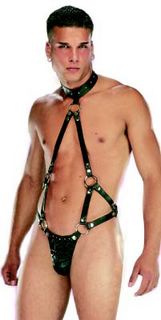 This is good, because after five months, I am sick and tired and just plain burned out with German class. I have that stupid Arno for Grammatik yet again. This is the teacher I CANNOT stand. Really, I can't stand him. Even his face at this point is irritating. I've tried all my usual tricks for staying awake and alert. Extra strong coffee, pinching the inside of my wrists, actually paying attention and imagining Arno in SM gear (he's a leather wearing sub who likes the crop because he's been a very, very bad boy, boring his class all morning). None of this works for very long. I try not to look at my cell phone clock because its just depressing how slow time can actually go when Arno is in the front of the class.
Every morning seems to be a repeat of the fourth grade.
I wake up early because I can't sleep. This I think is good because I'll be ready for school on time. I drink coffee and read the news regardless of the fact that I know if don't get dressed I'm going to be late. (Late is bad because then I get the bad seat in the front of the class by the teacher.) Then I read some more until I have the absolute minimum time to get ready.
Then I get pissed and sulk. "Why do I have to go? I hate Arno. He's the worst. And the office ladies I have to pass to get to my class are rude." This stage usually ends with a why-can't-you-be-American rant. Sparky hasn't even begun to listen to me yet. Since he goes through this everyday, he's learned the TUNE-OUT method of stress reduction.
This moves us directly to bargaining. "Let's go to the gym instead. Then after the gym, I'll work on German THE ENTIRE REST OF THE DAY." This never works. Sparky is going to the gym regardless.
Eventually, within 10 minutes because the denial phase is rather long, I put on my shoes and shuffle towards the car.
By the time Sparky drops me off, I'm more concerned with getting my favorite seat at the back left corner of the room.
The time in class does not fly this month. It's long and painful. And this month I have tons of doctor appointments and dentist appointments which means missed classes which means I'm behind and don't understand what's going on which makes the class even more unbearable. And this month seems like an eternity. I'd been dating everything 12-03-06. It was only today I realized its still February. Brilliant, aren't I?
Man, I'm a whiner. Okay, I'm tired of hearing this. Let's move on to the meme.

1. What did you do in 2005 that you hadn't done before?
Started German classes

2. Did anyone close to you give birth?
No, but a friend got pregnant.

3. Did anyone close to you die?
no, thank the stars.

4. Did you travel? Where did you go? Best holiday memory?
Yes, I traveled all over Germany and to the US. Best memory of travel is just being with Sparky and the Wonder Twins. Having my three favorite people in the same room is the best.

5. Best thing you bought?
Does paying off a student loan count as buying something because really, to be able to tell those people to lose my phone number was a great thing.

6. Where did most of your money go?
To the loft.

7. What do you wish you had done more of?
Travel

8. What do you wish you had done less of?
complaining

9. What kept you sane?
Sparky, of course.

10. What drove you mad?
Sparky, of course. German customer service

11. What made you celebrate?
Being home with my family twice in one year
Cabrio driving, music blaring, sun shining, A/C completely functional

12. What made you sad?
My sister not getting to go to college with her friends
Not having enough time at home
Not ordering the scallops at the North Beach restaurant

13. How was your birthday?
It sucked the biggest phallic symbol you can imagine.
I will not elaborate

14. What political issue stirred you the most?
All current Bush policies.

15. Where you in love in 2005?
Oh yes, terribly. Don't tell Sparky.

16. What would you like to have in 2006 that you didn't have in 2005?
More European traveling.

17. What date from 2005 will be etched in your memory and why?
August 4th because that's when I found out my sister had a tumor.
August 18th because that's when we found out she couldn't go to school for a while.
August 21st because that's when I realized I didn't say I was 32 enough before I turned 33.

18. What song will remind you of 2005?
Andy, You're a Star by The Killers

19. Compared to the end of 2004, were you happier at the end of 2005?
Yes. I have more friends and much more of a life now. Not nearly so isolated.

20. Biggest achievement?
Learning German, learning to put together our taxes

21. Biggest disappointment?
Not learning German fast enough, not fully participating in NaNoWriMo

22. What is the one thing that would have made you more satisfied?
Nothing, really. I'm pretty satisfied. I have a damn good life.

23. Best new person you met?
J, Mausi, Haddocks, James and his M.

24. A valuable life lesson you learnt?
Let go and let Sparky figure it out in his own way.